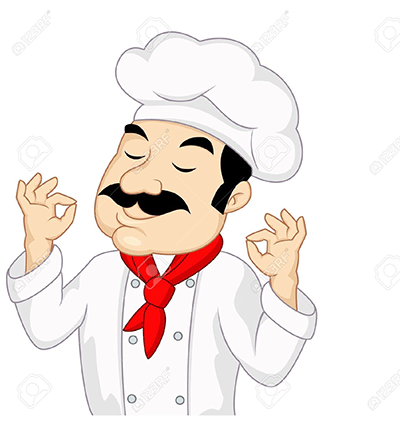 Culinary Career Profile: Head Chefs
What does a Head Chef do? Where do they work? Salary & Career Trends for Head Chefs?
About Chefs & Head Chefs
Restaurants cooking staffs frequently refer to themselves with a the military moniker of a "brigade", and extending the metaphor, the Head Chef is the General of the kitchen. At the end of the day (or more likely an evening's dinner service) it's the chef that bears the ultimate responsibility for the quality of the food & service and overall experience delivered to his/her patrons.  Adding a bit of confusion to the profession the role of Head Chef is is often referred to in a few different terms - you'll often see them referred to as Executive Chefs, Master Chefs, Chef de Cuisine, or sometimes simply "Chef".
What does a Head Chef Do?
Like many jobs in the culinary/food service industries, Head Chefs will often find themselves "doing anything and everything that needs to get done". Since the much of a restaurant patron's experience depends on the quality of the chef, they frequently will go above and beyond their normal job responsibilities to ensure customers have a great time, and are more likely to come back.  The traditional roles and responsibilities of a head chef often include:
Menu design & planning
Food preparation, cooking & plating
Food & cooking safety & hygiene
Planning, ordering & storing food & supplies
Hiring & Staffing employees
Restaurant revenue & profitability
Training staff
Customer relations/engagement
Given the breadth & depth of responsibilities head chefs will often leverage a Sous Chef, a Restaurant/Front of House manager, or other staff on much of their work.
Who Employs Head Chefs?
While Fast Food or Quick Service Restaurants are unlikely to employ Head Chefs, just about any full service restaurant, or institution (hospital, school, corporation, etc) will hire one or more head chefs.  The largest employers of head chefs, not surprisingly are full service restaurants, with more than 50% of head chefs, Also of special note, about 1 in 20 chefs are self employed, owning their own restaurant or food service business. The largest employers by industry are:
Restaurants: 52%
Special Food Service (Food Trucks, carts, etc): 11%
Travel Accommodation (hotels, B & Bs, etc):10%
Amusement & Recreational Venues: 4%
Grocery Stores: 2%
The BLS also forecasts that between 2014 & 2024 the number of Head Chef jobs will rise by 9%, exceeding the pace for total job creation of 9%.
What is a Head Chef's Salary?
Like many jobs in the culinary world, there is a lot of variability in pay based on experience, location, and the specific company/restaurant you are working at.   According the BLS, nationally Head Chefs make an average of $41,500 (as of May 2015) per year. That's about $5k per year higher than the average for all occupations.
How to Become a Head Chef?
Head chefs are highly trained individuals that know quite a bit more than how to cook. In addition to cooking, Head Chefs are supervisors/managers, menu designers, bookkeepers, safety and food sanitation experts, and frequently business owners responsible for the profitability of the business.  That means, they require a large amount of training and education.
Most head chefs reach that position by some combination of formal education & on the job training.
There are culinary schools across the country that offer formal training to aspiring chefs. Schools tend to offer three training programs/paths:
Certificates: Are generally short term programs focused on specific skills/techniques or areas of cooking.
Associate's Programs: Are two year degrees frequently offered by community colleges that offer both culinary training, as well as course on the management/business aspects of being a head chef
Bachelor Programs: Offer a four year degree in culinary arts, and provide individuals with an excellent educational base, and generally hands on experience, to pursue a culinary career.
While formal education is an excellent way to further one's culinary career, it's generally not enough to attain a head chef position. Typically, head chefs have multiple years of experience working "on the line" at various restaurants in various positions. During this time, they perfect their cooking skills, as well as learn the non-cooking aspects of being a head chef.