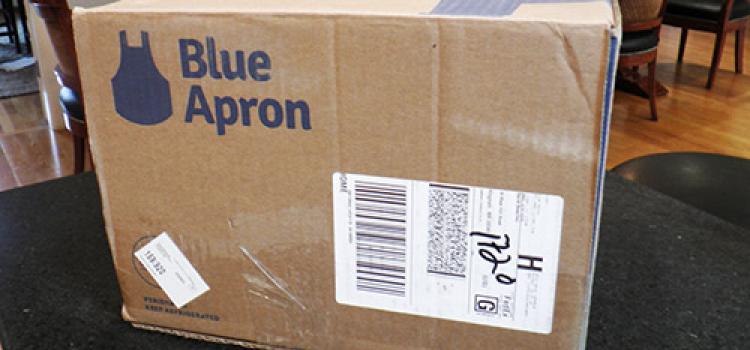 Are Meal Delivery Kits Healthy?
One of the biggest reasons I hear for people trying meal kit services like Blue Apron and Plated is that they want to eat healthier. That then begs the question….are they really healthier than shopping and cooking on your own.
The honest, but perhaps unsatisfying answer is: It depends.
It should be obvious to everyone, that there is not "standard" or even average shopper. People go all over the map when they are left to their own devices. One person's chicken parmesan maybe a seared chicken breast, with some fresh tomato sauce, basil a bit of mozzarella cheese; served over quickly sauteed green beans.
Ask someone else, to cook the same dish, and you' may be a man-whole cover sized chicken breast, breaded and fried, smothered in an inch of cheese, served over a mountain of pasta.  
For the home cook, eating and cooking healthy comes down to a few things:
Knowing what's good for you vs not so much

Shopping for the right ingredients, and having impulse control at the grocery store

Cooking ingredients in the right way

For many, one or more of the above can often be really difficult.  And that's where meal kits do really pay off.
Making Smart Meal Choices
All the meal kit services that I've investigated do a good job of laying out a variety of recipes, with enough information about the ingredients for you make healthy choices. That doesn't meal all the choices are necessarily healthy, but it's pretty clear to see what's in each meal. And you can often get calorie and nutrition information for each.  If you take the time to go through your options, the information is there to make smart meal choices. While that doesn't mean you'll make healthy choices, I've found getting the info on the providers website, is far easier than reading every label in the store.
Controlling the Shopping Cart
If you're like me, as I walk down each grocery store isle, everything that tastes sooo wonderful...and is often sooo bad for you, calls my name. "Dave...please add me to the cart.  I'll taste so yummy at midnight, with a beer in your hand".  If I decide to get a steak, it's actually kinda hard to find a modest 5 - 8 oz portion, and as often as not, I'm bringing home a 16 ounce New York Strip. And it does taste so good. Until about 20 minutes after I eat it...as reach to unbuckle the belt.
For me, this comes down to portion control. In my experience the protein (meat or fish) and fat tend to be smaller portion sizes then what I buy for myself. And the vegetable components of the dish tend to be larger than I normally buy.  That's got to be a good thing. 
Cooking the Ingredients
The final area meal kits help people stay on track comes to cooking the meal itself. I typically play very fast and loose with any recipes. Making a vegetable soup? Got some bacon sitting in the fridge, why not add it in?
If you've got "extra stuff" and no real directions to follow improvisation can often lead to more calories and fat. If you've got a box of food, and you stick to it, along with the directions, you'll actually end up getting what you're supposed to get.
The reality is, there's not more or less healthy about meal kits, than what you'd could get on your own. However, just like signing up for a class at the gym, can keep you working out on a regular schedule, a meal kit service can help keep you on the culinary straight and narrow.