All-Clad Copper Core
My favorite high-end pans. A sizable investment, but they'll last a life-time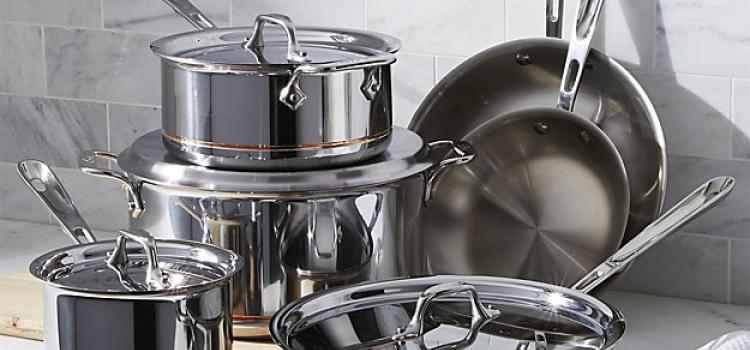 I got my All-Clad copper core pans about 10 years ago and use them no less than 4 times per week. While the underside shows they've see a good amount of use, the cooking surface is still like brand new.
So smooth and well polished, these are practically non-stick. They also are heavy gauge and will heat evenly throughout.  With a bit of care, you'll probably never had to replace them.
This is more info about how great the plans our.
Perhaps here, I'm going to put a video in, about what great pans they are.