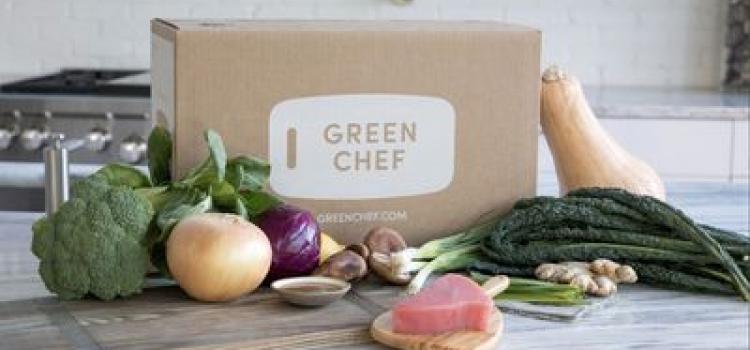 Meal Kit Delivery Services: The Basics
It started thousands of years ago with the first Roman decided to call up his local pizza shop and have a pie delivered vs walking down the street to the restaurant. I sure he thought, "Image that, I can sit around the villa, comfortably in my toga and sandals, and have fresh, restaurant quality pizza, brought right to me. I won't miss the pay per view gladiator fight at 7 tonight; that is fantastic"
Fast forward to today, and America's are sending nearly $10 billion annually on pizza delivery, another $20 billion on food delivery in other categories. Whole businesses have spung up around getting food directly to where people live.
And one of the latest trends, supported by dozens of business, takes that concept a step farther: Meal Delivery Kits.
What is a meal delivery kit?
Meal delivery kits, rather than completely cooked and ready to eat meals, provider consumers with everything they need to cook a meal, at home, in their own kitchen. While do that is obviously more work than typical delivery/take out, those on the meal kit band wagon, value the process of cooking, knowing exactly what's in their food, and the far greater diversity and customization you can get cooking your own meals vs choosing off a menu.
Typically, meal kit delivery services provider three critical services/product for you:
Meal ideas and recipes - that you can choose from vs having to discover something to cook on your own
Ingredients - with the exception of a few stables like salt and oil, meals kits come with all the ingredients you'll need for a given meal
Directions - kits typically come with detailed recipe cards (and often online tutorials) that provide detailed directions for cooking the meal
How do meal delivery services work?
There are literally dozens of meal kit delivery services that cover a variety of niches and categories, but for the most part they follow a fairly uniform structure and process.
Sign up
Just about every service requires you to register or subscribe online. During that process you'll provide your meal preferences, your shipping information, and your billing information. Generally, what you're signing up for is a weekly delivery of a single box that may contain meals for several nights in a given week. While you are registering for an on-going subscription, where you got a box a week, most services will allow you to easily skip weeks and/or cancel your subscription at any time.
Making you choices
Most services provide an easy interface where you can choose among a number of meals. And many organize meals into easy to sort categories - meat, fish, vegetarian, gluten free, etc. Most will put you into a default meal choice based on your inital preference, but it's easy to change those choices.
Shipping & Cooking
The boxes are shipped and delivered to either a home or work address. Not all services cover the entire country, so during registration, you'll be asked to enter a zip code - to make sure you are in a delivery area.
The meals are packed along with cold packs, and insulated, and most advertise they can remain out of the fridge for 24 from the time of shipping.
Once you unpack the box, you can cook right away, or keep in the ingredients in your fridge, for several days before cooking. Each box comes with recipes cards that explain the cooking process.
After you cook the meal, you can go back into your account and rate the meal, so the service can take your feedback into consider for future meal design and orders.
Cost
The standard unit of measure across services is the "Cost Per Serving". Almost all the companies ship in minimum quantities of 2 servings (often going up to as high as 6 or 8), and the cost per serving varies by a few dollars based on the kit.
The average tends to be about $9/serving. Some go a low as $6/serving...and some up into the low teens.
Popular Meal Kit Providers
Blue Apron - Arguably the leader in the space. Blue Apron has a great variety of meals, that are bit more sophisticated, and targeted at foodies
Plated - Lots of variety and even the option of adding dessert to the menu
Freshly - All gluten free, but you wouldn't know it purely looking at the menu options
Home Chef - Very flexible plans, letting you customize to suit your needs
Martha and Marley Spoon - A collaboration with Martha Stewart, serving up meal options driven by the sophisticated home cooking style Martha is known for
Take Out Kit - Heavy focus on international options replicating the ethnic food/choices take out is traditionally known for