Instant Read Thermometer
This is a must have for every kitchen. Even experienced cooks need some help now and then.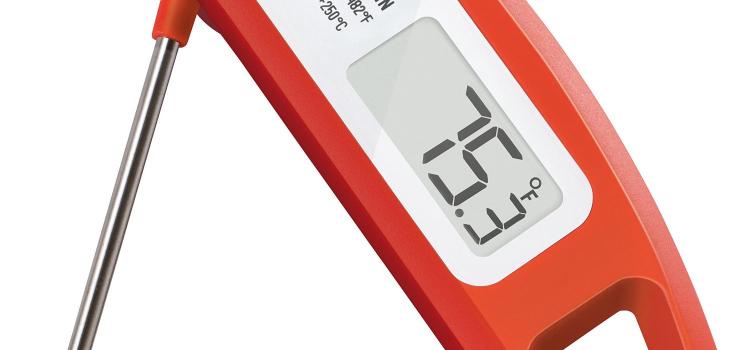 I often don't need a meat thermometer at all. But when I do, i reach for an instant read thermometer like this one from Lavatools. It not only make sure your food is cooked through, but it's the best way to make sure it's not overcooked too!  Check it out.
3-4 second ultra-fast response time with an accuracy better than ±0.9°F.
Large 1.4" easy-to-read display and splash-proof construction.
Integrated magnet for convenient storage on refrigerators or ovens.
Meat thermometer also perfect for fryers, bread, candy, coffee, and homebrews.
Lifetime warranty backed by Lavatools.