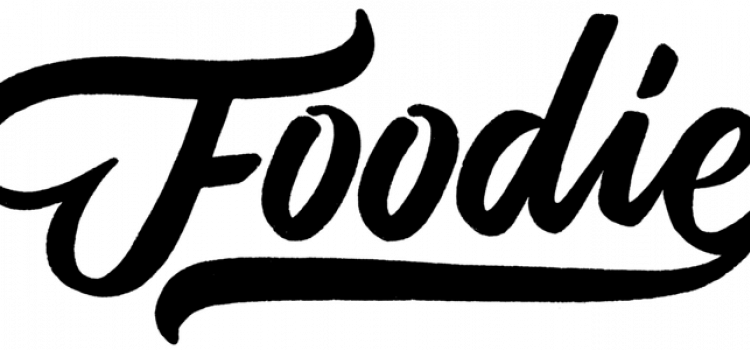 10 Best Meal Kits for Foodies - 2018 Ranking
We're excited to announce the launch of our Meal Kit Delivery Services Rankings for 2018! Our Rankings are determined by a number of factors such as cost, comprehensive analysis of recipes, and consumer feedback, as well as nutrition information, quality of ingredients, packaging, speed, and cleanup. We also evaluated these top delivery services based on actual product tests in the No Recipe Required kitchen. 
To rank among the Best Meal Kit Delivery Services for Foodies, the company must score well in just about every area. However, they must score particularly well when it comes to quality and type of recipes. Complex recipes with exotic ingredients are a plus, as the "foodie" consumer is more likely to be looking for creativity and variety—so dishes that are far from ordinary. Customers are more likely to get restaurant quality meals and recipes from this category over others. 
While foodies might be a little less concerned about price than most, it doesn't mean they don't appreciate a deal. So the services that made our list do offer a variety of plans for all budgets, along with flexible shipping options, including free.  
Below is our list of the Best Meal Kit Delivery Services for Foodies for 2018.
1. HelloFresh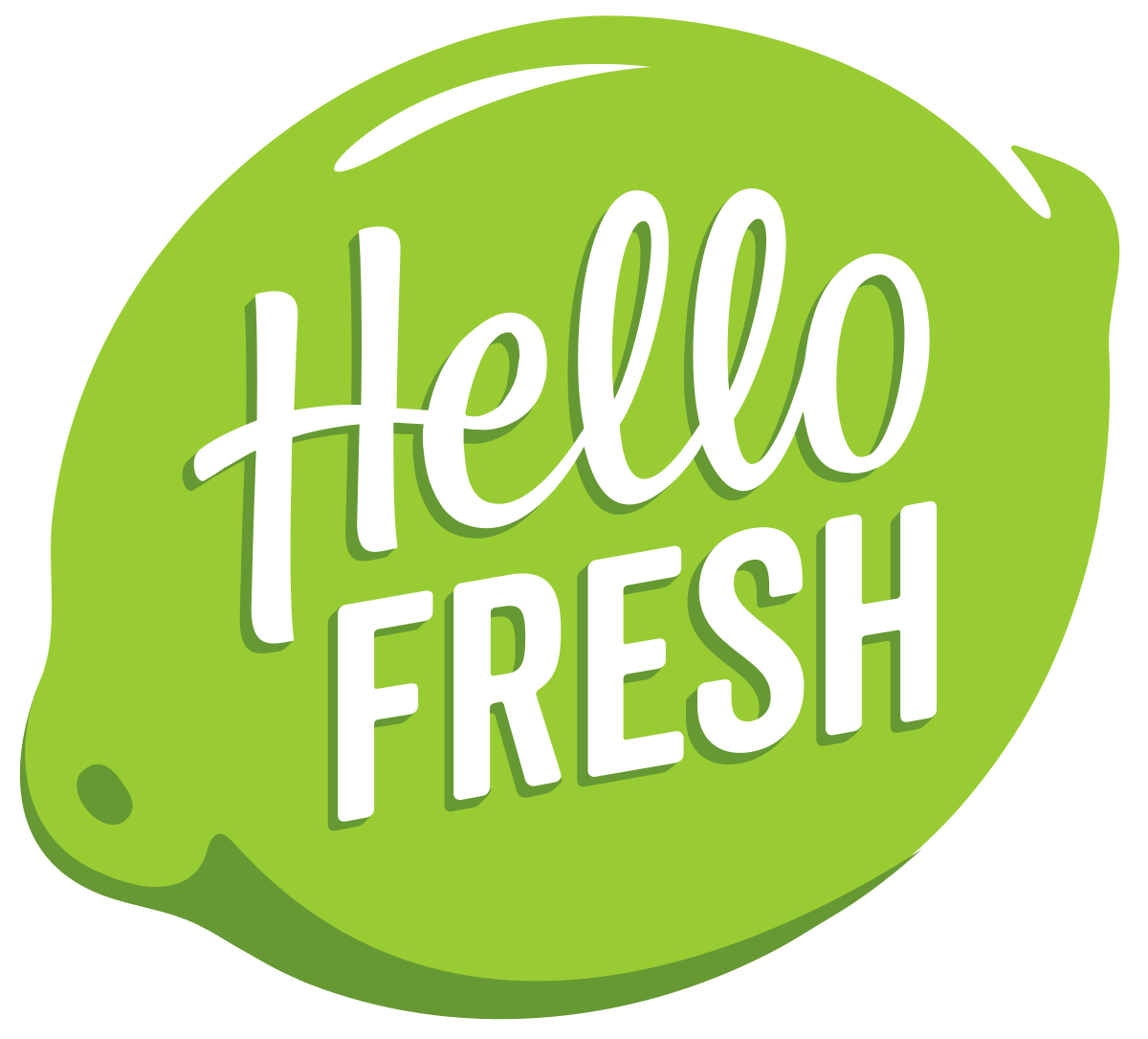 Founded in 2011 in Berlin, Germany, HelloFresh is an international food company with a presence in presence in the United States, Canada, the Netherlands, the UK, Australia, Belgium, Austria, and Switzerland. The company provides meal-kits that contain everything required for weeknight meals delivered to the subscribers' door. Customers have the option to customize their delivery times to fit their schedules. 
HelloFresh features 15 chef-curated weekly recipe options, with Classic, Veggie, and Family Plans. "The Capsule Menu By Lauren Conrad" is also available, which consists of meals from the reality star and fashion designers own recipe box. Sample meals include Figgy Balsamic Pork, Chicken Cheddar Fajitas, Mediterranean Baked Veggies, Southwestern Beef Tacos, and Scallops Over Truffled Mushroom Risotto. 
All seafood is sustainably sourced and most meals are nut and egg-free. Each kit contains proteins and other ingredients sourced "straight" from the farm, easy-to-follow instructions, and fridge-friendly packaging. Meal plan costs are:
Classic Plan
2 people, 2 recipes per week, $8.99/serving + $7.99 shipping
2 people, 3 recipes per week, $8.99/serving + $5.99 shipping
2 people, 4 recipes per week, $8.99/serving + $5.99 shipping
4 people, 3 recipes per week, $7.49/serving + $5.99 shipping
Veggie Plan
2 people, 3 recipes per week, $8.99/serving + $5.99 shipping
4 people, 3 recipes per week, $6.99/serving + $5.99 shipping
Family Plan
4 people, 2 recipes per week, $7.87/serving + $5.99 shipping
4 people, 3 recipes per week, $7.49/serving + $5.99 shipping
Customers can skip any delivery week and they may cancel their subscription at any time.
2. Home Chef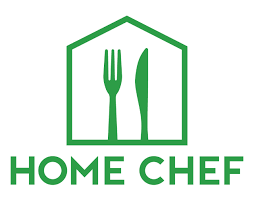 Founded in 2013, Home Chef is a Chicago-based meal kit company that Inc. 5000 ranks as the third-fastest growing private company in the country. This "fresh ingredient and recipe delivery service" has been featured in USA Today and The New York Times, and on ABC, FOX, and WGN. In May, Kroger Co., the largest supermarket chain in the U.S. and parent company of Mariano's, announced that it would pay $700 million to acquire Home Chef. The move will make the company's meal kits available to a wider audience.  
Home Chef says its customers have direct access to some of the nation's highest quality food suppliers with recipes created by seasoned chefs. To get started, customers can sign up for the delivery service online and begin browsing through 15 fresh recipes featuring chicken, fish, pork, steak, vegetarian and more. Low-calorie and low-carb options are available as well as options for those with food sensitivities to soy, shellfish, milk, nuts, and wheat. Each kit contains easy-to-follow recipe cards and pre-portioned ingredients, packaged in insulated Home Chef boxes with ice packs. Meals are delivered each week, directly to the customer's door. 
Meals are priced at $9.95 per serving. Customers can choose meals in pairs of two, four, or six servings. A lunch option, sold at $7.99 per serving, is featured each week. Specially featured premium dishes are sold at market price. Shipping is free on orders over $45. For orders less than $45, the shipping cost is $10.
3. Green Chef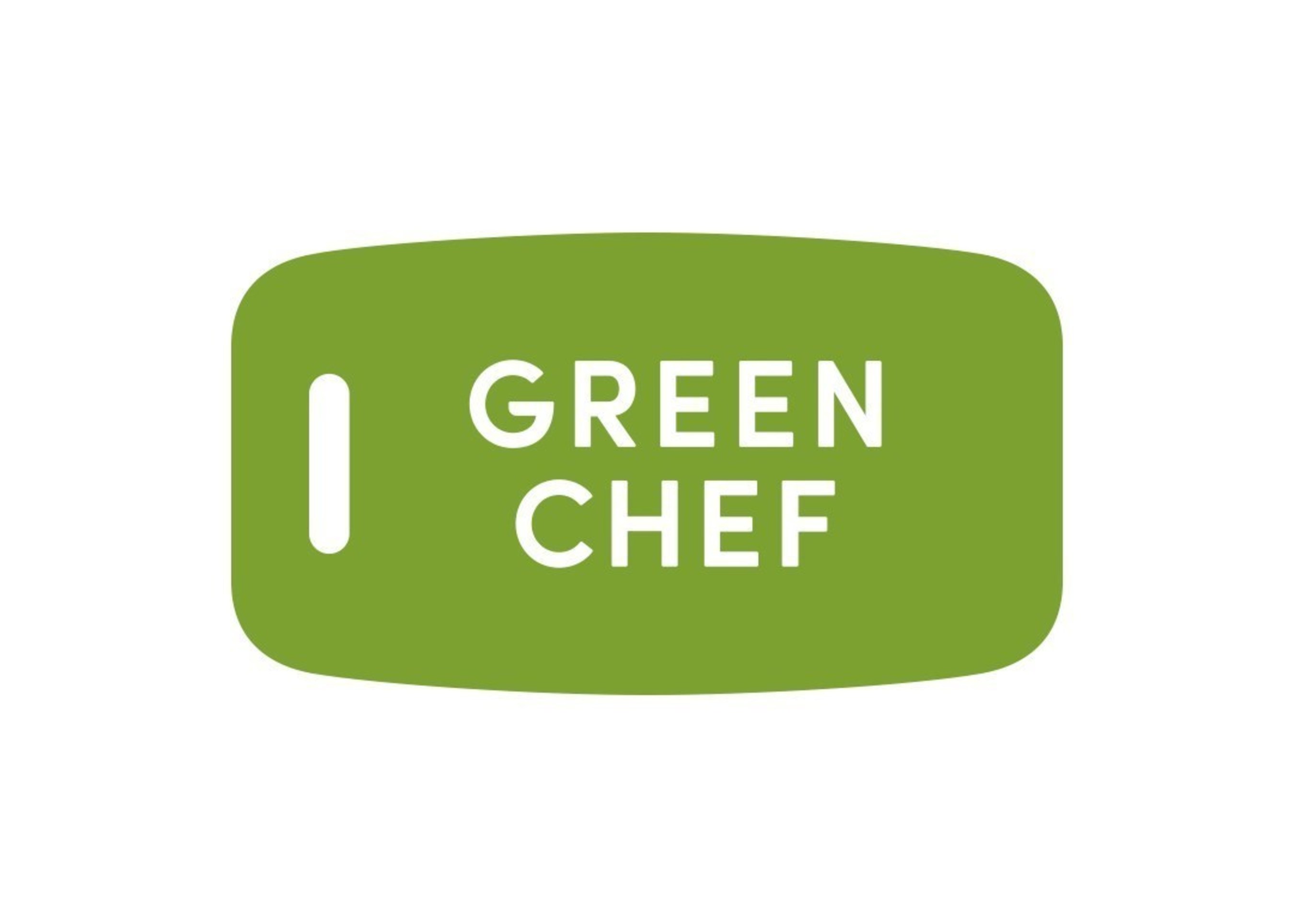 Established in 2014, Green Chef is the first meal-kit delivery service to be USDA-certified organic and Gluten Intolerance Group-certified gluten-free. Featured in Consumer Reports, SELF, USA Today, and Vogue, Green Chef has seven different meal plans including Carnivore, Keto, Omnivore, Paleo, Vegan, Vegetarian, and of course, Gluten-free. Meal plans are designed for two and a Family plan for four is also available. Meals include pre-portioned, prepped ingredients, signature sauces, and easy, step-by-step instructions. 
Excluding the family plan, each plan includes three dinners delivered weekly (six meals total).
Each dinner is ready in about 30 minutes. Family dinners include two dinners, served family-style for parents and kids (eight meals/servings total per box). Family meals are ready in 30-45 minutes and include Carnivore and Omnivore options. Plan costs are:
Carnivore, $13.49/meal
Gluten-free, $13.49/meal
Keto, $14.99/meal
Omnivore, $11.99/meal
Paleo, $14.99/meal
Vegan, $11.99/meal
Vegetarian, $10.49/meal
Sample recipes include Coconut-Crusted Cod, Honey Mustard Chicken Thighs, Lentils with Carrots & Beets, Moroccan Cauliflower, Shrimp Scampi, Steak with Green Curry Chard, and Thai Veggie & Mango Stir-Fry. Meal kits are delivered Monday-Friday by 8 p.m. and customers may customize their delivery days. Shipping is $6.99 per box and meals arrive in recycled or recyclable packaging, with plant-based and other non-toxic components. 
Green Chef says that it balances 100% of its carbon emissions, from company operations to packaging materials, with sustainable offset programs. They accomplish this by teaming up with TerraPass, which helps businesses take responsibility for and reduce their impact on the climate through renewable energy projects and emissions reduction.
4. TakeOut Kit

Takeout Kit is a global meal kit delivery service that caters to diners looking to explore international cuisines. Rachel Lake, founder of Takeout Kit, says she believes that "an appreciation of a country's food cultivates curiosity in culture, which leads to traveling and learning, which leads to feeling more connected to a global community, and ultimately having a better life. Through Takeout Kit, Lake "hopes to bring that experience to every home in America."
Each box features hard-to-find, exotic ingredients, authentic recipes, information about the culture and background of the dish, and easy-to-follow instructions. Music playlists and drink pairings are included to enhance the experience. Eighteen different types of cuisine are available ranging from African, Asian and European to Middle Eastern, Peruvian, and Vietnamese. Dietary preference categories include all natural, meat, natural ingredients, proteins, vegan, and vegetarian. Cook time options are under 30 minutes, 30-40 minutes and 45+ minutes and spice levels are mild, medium, and spicy. 
Sample dishes include German Spatzle, Korean Tofu Stew, Italian Truffle Risotto, Moroccan Baked Eggs, and Peruvian Creamy Yellow Pepper Chicken. Meals serve four and prices are either $30 and under or $30-$40 for single kits. A subscription is not required, but for those who prefer a plan options include:
•    Month-to-Month - 1 kit/month, $32.99; 2 kits/month, $65.99; 3 kits/month, $92.99
•    3-Month, $94.99 - 1 new global cooking adventure each month
•    6 Month, $179.99 - 1 new global cooking adventure each month
Takeout Kits have a two-month shelf life and shipping is free.
5. Blue Apron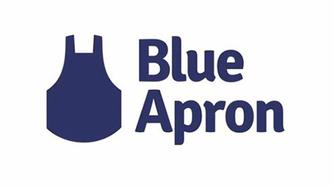 Established in 2012, Blue Apron is one of the nation's first meal-kit delivery services. Headquartered in New York City, with fulfillment centers in California, Texas, and New Jersey, the company serves roughly 750,000 subscribers across the U.S. In May 2018, Blue Apron began selling its meal kits at Costco stores in the Pacific Northwest and San Francisco Bay Area, marking the company's entrance into the physical retail market. Customers interested in trying Blue Apron without a subscription will pay $24.99 for a kit that feeds four people. 
Blue Apron subscribers choose meals from dozens of chef-designed recipes including Asian, Mediterranean, and Mexican-inspired cuisine. Vegetarian, gluten-free and quick one-pan meal options are also available and each kit is packed in recyclable packaging (including recyclable ice), to ensure that ingredients remain fresh until you're ready to cook. Plan options include:
"Family Plan" for four with free shipping. Two recipes per week at $71.92/week, three at $95.88/week, and four at $119.84/week. 
"Classic Plan" for two. Two recipes per week at $47.95/week (includes $7.99 for shipping) and three recipes per week at $59.94/week with free shipping. 
"Vegetarian Plan," for two. Two recipes per week at $47.95/week (includes $7.99 for shipping) and three recipes per week at $59.94/week with free shipping. 
Blue Apron meal kits include responsibly sourced ingredients such as produce, sustainable seafood, and exclusive spice blends. Meals are perfectly portioned to avoid waste, and easy, step-by-step instructions help customers re-create restaurant-quality meals at home. There's no commitment and subscribers can skip meals or cancel at any time.
6. Plated

Founded in 2012, Plated is one of the meal-kit industry's most successful companies. Since its inception, Plated has appeared on Shark Tank, Beyond the Tank, and NBC's Today, and it has been featured in major publications such as Vogue and The Wall Street Journal. Located in New York's Flatiron District, Plated was also recently acquired by grocery store giant Albertson's, making its meal kits more accessible to all. This "anytime you want" option sets Plated apart from other meal-kit companies that are subscription only. 
Plated's subscription service has become much more flexible over the years, however, with plans to fit just about any table. Customers can choose from 20 weekly recipes (vegetarian or non-vegetarian, Italian, Asian, gluten-free), plus dessert, in any combination, and they can adjust their plan options and delivery day from week-to-week. Plans include:
"2 Servings Per Night" with two, three and four nights per week options at $47.80 for two nights, $71.70 for three nights, and $95.60 for four nights. This plan is suitable for one adult + two kids or two adults.  
"3 Servings Per Night," for two adults + two kids or three adults at $59.70 for two nights, $89.55 for three nights, and $119.40 for four nights. 
"4 Servings Per Night" for families (two adults + two teens) at $79.60 for two nights, $119.40 for three nights, and $159.20 for four nights.
Plated meals are super-healthy and perfectly portioned and there are no strings attached, meaning customers may skip weeks or cancel their subscription at any time.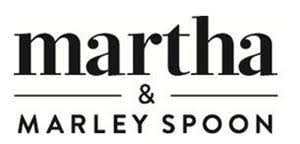 Founded in 2014, Marley Spoon is a Berlin, Germany-based company that began its expansion into to the U.S. and Australian markets beginning in early 2015. In 2016, Marley Spoon partnered with household name Martha Stewart and Sequential Brands Group, Inc. to launch Martha & Marley Spoon, a meal kit delivery service featuring Martha Stewart's "award-winning recipes" and "smart cooking techniques." The company has been featured in Fortune, The New York Times, Epicurious and on the Today Show
Martha & Marley Spoon customers choose recipes for two to four people from a new menu each week. Ten recipe options are available from an archive of more than 18,000 Martha Stewart recipes. Martha & Marley Spoon has recipes for carnivores, vegetarians, and seafood lovers as well as individuals seeking gluten-free or kid-friendly meals.
Meals are pre-portioned to prevent waste and each kit includes six simple steps with photos that "take the guesswork out of cooking." Sample dishes include Beef-Mushroom Yaki Udon, Curried Lentil & Arugula Salad, and Shrimp Fajitas.
Plans for two include:
$48/week, $12/serving for two meals per week
$61.50/week, $10.25/serving for three meals per week
$76/week, $9.50/serving for four meals per week
Plans for three to four include:
$76/week, $9.50/serving for two meals per week
$106.80/week, $8.90/serving for three meals per week
$131.20/week, $8.20/serving for four meals per week
With the exception of seafood, which must be cooked within 48 hours, food stays fresh for four days after delivery, customers can skip any week until five days before delivery, and delivery is free.
8. Terra's Kitchen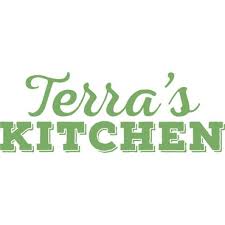 Founded in 2015, Terra's Kitchen is a Washington, DC-based meal kit delivery service that has been featured in Forbes, The New York Times, and U.S. News & World Report and on The Real, NBCs Today, and The Doctors. Terra's offers personalized, healthy food delivery including lunch, dinner, desserts, snacks and beverages. Everything on the menu follows the principles of the Mediterranean lifestyle, and gluten-free, low-calorie, Paleo, vegan, and vegetarian options are available. Family meals are also offered.  
Meal kits include washed, peeled and chopped ingredients, which allows its in-house chef-prepared meals to be cooked in just 15-30 minutes. All meals include non-GMO and hormone- and antibiotic-free proteins, sustainably sourced seafood, and organic ingredients whenever possible.  
Terra's Kitchen says customers can customize their orders each week and kits are designed for two. Sample dishes include, Indian Butter Chicken, Kale and Garlic-Mushroom Quinoa, Lemon Dill Tofu Pasta, Pan Seared Chicken and Crisp Haricots, and Salmon Piccata.  
There are no set pricing plans as each meal has its own per serving price. However, customers have the option to personalize a plan starting at around $72 per week. Again, the total cost will depend on the meals customers choose. Two-serving meals range from $9.99 per serving to $17.99 per serving, with most costing between $10.99 and $13.99. Add-ons such as snacks, smoothies, and desserts cost between $3.99 and $9.99. 
The first weekly delivery is always free. After that, orders of $100 or more qualify for ongoing free delivery. Delivery is $6.99 for orders under $100.
9. Sun Basket
Founded in 2014, Sun Basket is a San Francisco-based meal kit delivery service that provides fresh, seasonal produce that's 99% organic and 100% non-GMO. Featured in Vogue, Inc., WSJ and TechCrunch, Sun Basket also says that the company only uses antibiotic- and hormone-free meats and all seafood is wild-caught and sustainably sourced. Customers have their choice of dietitian-approved meal plans including Chef's Choice, Diabetes-Friendly, Gluten-Free, Lean & Clean, Mediterranean, Paleo, Pescatarian, Quick & Easy, Vegan, and Vegetarian. 
Customers can mix and match from 18 weekly recipes and most are designed to be cooked in just 30 minutes. Each recipe is typically 500-800 calories per serving, with pre–measured ingredients that offer less food waste and easier cleanup. Sample dishes include Mushroom Muffulettas with Olive Tapenade and Kale Chips, Pork Chops with Mostarda Wilted Greens, Roasted Salmon with Pearl Couscous and Date-Apple Salad, Steak with Chimichurri and Harissa-Roasted Sweet Potatoes, and Tokyo Fried Rice with Togarashi, Edamame. 
Sun Basket customers receive three recipes per week for two or four people at $11.99 per serving. A Family Menu is also available and consists of two, three, or four recipes each week for four people at a cost of $10.99 per serving. The shipping cost for all plans is $6.99 per order and the first delivery week is always free.
There is no commitment, so customers can skip a week, double up on a recipe or cancel anytime. Sun Basket also offers a unique "100% mouthwatering or your money back" guarantee.
10. Peach Dish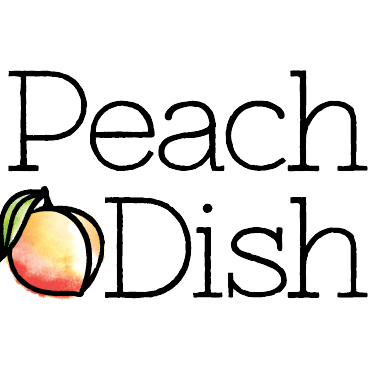 Founded in 2013, PeachDish is an Atlanta-based, farm-to-table meal-kit delivery service that focuses on Southern-infused and seasonally inspired recipes. Menus are prepared by James Beard Award-winning chefs, other celebrated chefs, and cookbook authors. Menus also include recipes from the public's favorite restaurants. Other PeachDish highlights include an on-staff nutrition team, in-house recycling and composting practices, and verified sustainable sourcing.
Featured in Glamour, Prevention, Shape, The Wall Street Journal, and Women's Health, PeachDish offers weekly menus known as "PeachDishes," consisting of easy-to-prepare recipes for two. Examples include Chicken and Dumplings, Pableaux Johnson's Red Beans & Rice, Pan-Seared Butternut Squash, Shrimp and Grits, and Skillet-fried Chicken, Biscuits, & Sausage Gravy.
PeachDishes can take anywhere from 30 to 175 minutes to prepare and meals are designed for two. Gluten-free, vegan and vegetarian options are available, and many dishes are under $30 for two servings. Meals that include proteins such as steak and pork chops are typically more than $30 for two servings. For example, the Georgia Grown Strip Steak with Creamed Spinach & Roasted Potatoes is $68 for two servings and the Berkshire Pork Chops over Grits with Arugula & Muscadine Salad is $36 for two servings.
Dessert kits are available, as well as a full-service market where customers can purchase meat, seafood, and poultry such as quail, along with beans, condiments, coffee, seasonings, snacks, and even oatmeal. Customers can order whatever they like as a guest or a subscriber. Subscribers pay 0-$15 per shipment and guest customers pay $12 - $27 per shipment.