10 Best Meal Kits for Vegetarians & Vegans - 2018 Rankings
We're excited to announce the launch of our Meal Kit Delivery Services Rankings for 2018! Our Rankings are determined by a number of factors such as comprehensive analysis of recipes, consumer feedback and cost, nutrition information, quality of ingredients, packaging, speed, flavor, cleanup, and even actual product tests in the No Recipe Required kitchen. 
To rank among the Best Vegetarian/Vegan Meal Kit Delivery Services, the company must fare well in just about all of these areas—especially quality of ingredients and flavor. We understand that vegetarians and vegans are always on the hunt for high quality, plant-based meals that are not only healthy, but also delicious, satisfying, and easy to prepare, so we made sure that each meal kit delivery service on our list scored high in these areas. This means that the cuisine will likely turn out to be the chef-caliber vegetarian and vegan meals customers are hoping for. 
Besides offering some of the highest quality and best-tasting vegetarian/vegan meals, the meal kit delivery services on our list will likely have options for individuals following other types of diets such as gluten-free, nut-free, and soy-free. 
Below is our list of the Best Vegetarian/Vegan Meal Kit Delivery Services for 2018. 
1. Green Chef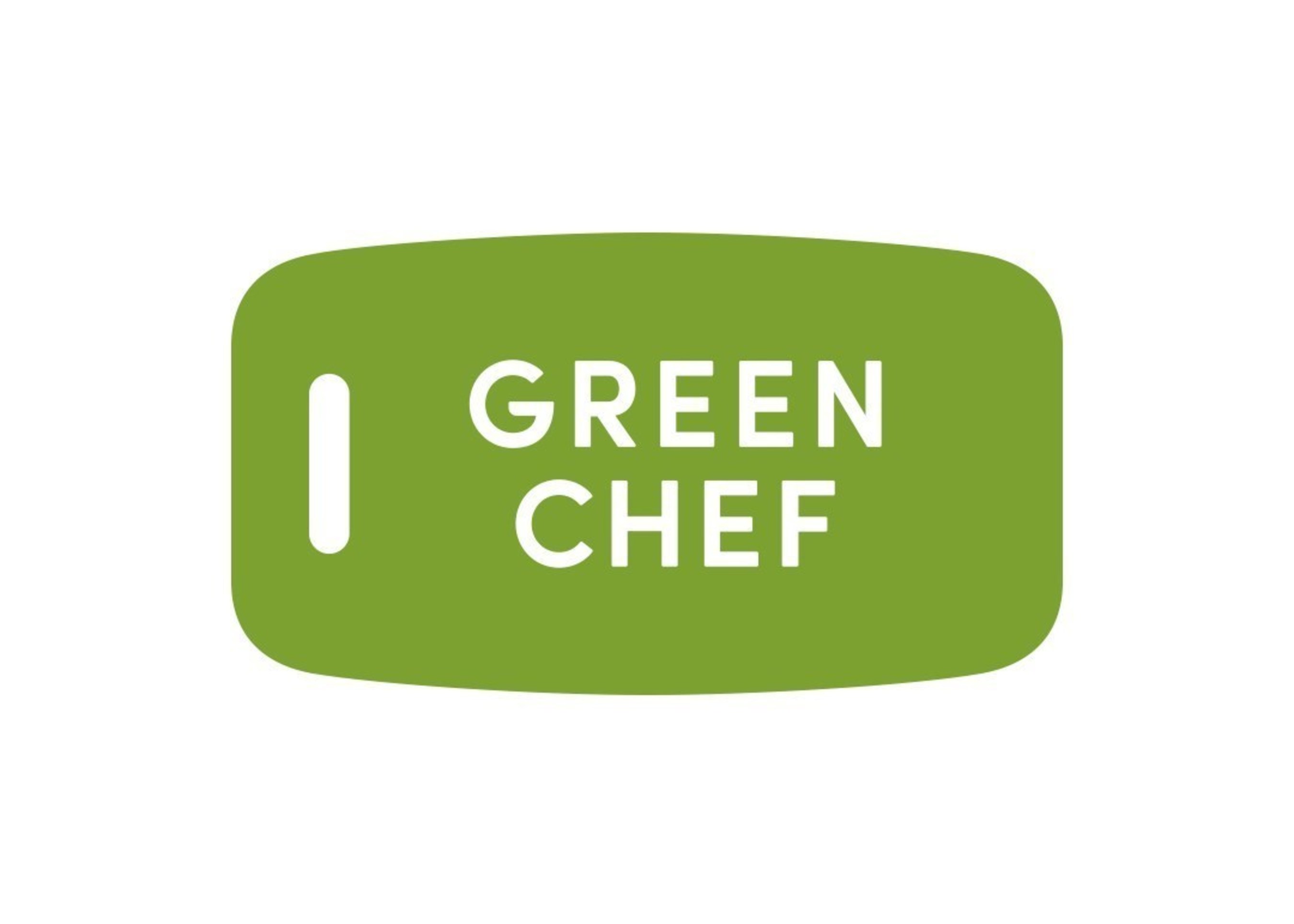 Established in 2014, Green Chef is the first meal-kit delivery service to be USDA-certified organic and Gluten Intolerance Group-certified gluten-free. Featured in Consumer Reports, SELF, USA Today, and Vogue, Green Chef has seven different meal plans including Carnivore, Keto, Omnivore, Paleo, Vegan, Vegetarian, and of course, Gluten-free. Meal plans are designed for two and a Family plan for four is also available. Meals include pre-portioned, prepped ingredients, signature sauces, and easy, step-by-step instructions. 
Excluding the family plan, each plan includes three dinners delivered weekly (six meals total).
Each dinner is ready in about 30 minutes. Family dinners include two dinners, served family-style for parents and kids (eight meals/servings total per box). Family meals are ready in 30-45 minutes and include Carnivore and Omnivore options. Plan costs are:
Carnivore, $13.49/meal
Gluten-free, $13.49/meal
Keto, $14.99/meal
Omnivore, $11.99/meal
Paleo, $14.99/meal
Vegan, $11.99/meal
Vegetarian, $10.49/meal
Sample recipes include Coconut-Crusted Cod, Honey Mustard Chicken Thighs, Lentils with Carrots & Beets, Moroccan Cauliflower, Shrimp Scampi, Steak with Green Curry Chard, and Thai Veggie & Mango Stir-Fry. Meal kits are delivered Monday-Friday by 8 p.m. and customers may customize their delivery days. Shipping is $6.99 per box and meals arrive in recycled or recyclable packaging, with plant-based and other non-toxic components. 
Green Chef says that it balances 100% of its carbon emissions, from company operations to packaging materials, with sustainable offset programs. They accomplish this by teaming up with TerraPass, which helps businesses take responsibility for and reduce their impact on the climate through renewable energy projects and emissions reduction.
2. TakeOut Kit

Takeout Kit is a global meal kit delivery service that caters to diners looking to explore international cuisines. Rachel Lake, founder of Takeout Kit, says she believes that "an appreciation of a country's food cultivates curiosity in culture, which leads to traveling and learning, which leads to feeling more connected to a global community, and ultimately having a better life. Through Takeout Kit, Lake "hopes to bring that experience to every home in America."
Each box features hard-to-find, exotic ingredients, authentic recipes, information about the culture and background of the dish, and easy-to-follow instructions. Music playlists and drink pairings are included to enhance the experience. Eighteen different types of cuisine are available ranging from African, Asian and European to Middle Eastern, Peruvian, and Vietnamese. Dietary preference categories include all natural, meat, natural ingredients, proteins, vegan, and vegetarian. Cook time options are under 30 minutes, 30-40 minutes and 45+ minutes and spice levels are mild, medium, and spicy. 
Sample dishes include German Spatzle, Korean Tofu Stew, Italian Truffle Risotto, Moroccan Baked Eggs, and Peruvian Creamy Yellow Pepper Chicken. Meals serve four and prices are either $30 and under or $30-$40 for single kits. A subscription is not required, but for those who prefer a plan options include:
•    Month-to-Month - 1 kit/month, $32.99; 2 kits/month, $65.99; 3 kits/month, $92.99
•    3-Month, $94.99 - 1 new global cooking adventure each month
•    6 Month, $179.99 - 1 new global cooking adventure each month
Takeout Kits have a two-month shelf life and shipping is free.
3. MamaSezz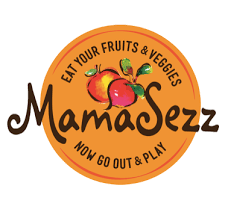 Launched in 2017, MamaSezz is a plant-based meal delivery service that delivers fresh food to the customer's door, with no cooking required. The New Hampshire-based company allows customers to order anything from the kitchen and the MamaSezz team will chop, cut, and prepare all of the meals and snacks. Orders are accepted until 8 p.m. eastern on the Sunday before the set Thursday or Friday delivery times. Each meal includes a return shipping label for cooler recycling. 
All meals, desserts, sides and sauces are available for one-time purchase or by subscription to "bundles," 
which are delivered once a week or every two, three or four weeks. Options include the Family Bundle, Get Me Started Bundle, Heart Healthy Bundle, Just for Me Bundle, Soy-free Bundle, and the Senior Bundle, to name a few. Sample dishes include the Black Bean Bowl, Lazy Lasagna, Moroccan Stew, Southwest Quinoa, and the Veggie Loaf.
Bundle prices range from $89-$99 with one exception—the 2-Week Plant-Based Challenge Course Meal Plan PLUS Ready-Made Meals Delivered for $154. This plan includes a challenge course, 15-minute coaching call, private Facebook group access, and expert tips to help customers transition to a plant-based lifestyle and stick to it. 
Shipping is either free or it will start at $19.95 based on location and order costs. Customers can edit, change, pause or cancel their subscription at any time. 
Featured in Reader's Digest and Boston, MamaSezz also has a store located in Brattleboro, Vermont for local customers who prefer to pick up their meals.
4. HelloFresh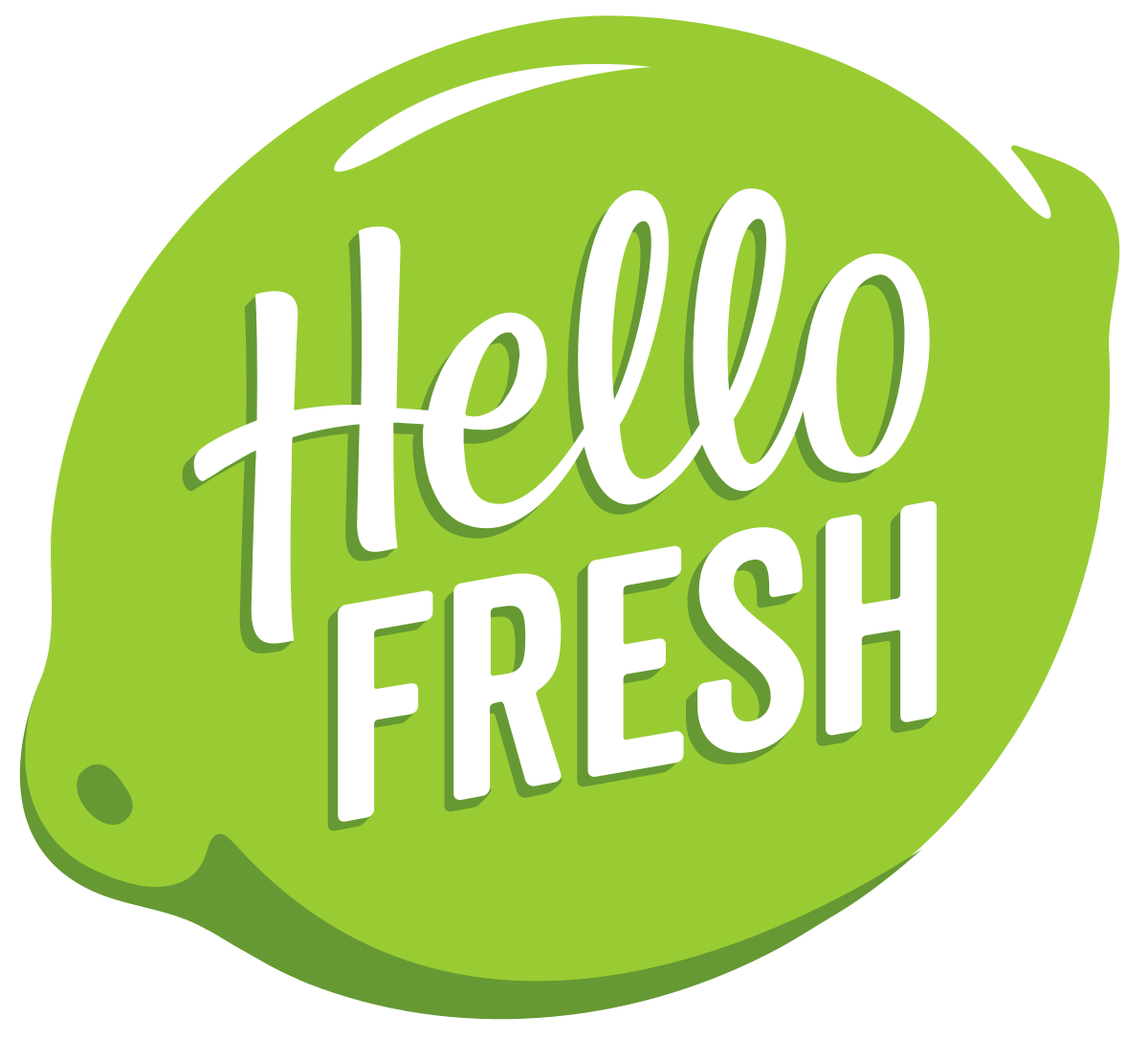 Founded in 2011 in Berlin, Germany, HelloFresh is an international food company with a presence in presence in the United States, Canada, the Netherlands, the UK, Australia, Belgium, Austria, and Switzerland. The company provides meal-kits that contain everything required for weeknight meals delivered to the subscribers' door. Customers have the option to customize their delivery times to fit their schedules. 
HelloFresh features 15 chef-curated weekly recipe options, with Classic, Veggie, and Family Plans. "The Capsule Menu By Lauren Conrad" is also available, which consists of meals from the reality star and fashion designers own recipe box. Sample meals include Figgy Balsamic Pork, Chicken Cheddar Fajitas, Mediterranean Baked Veggies, Southwestern Beef Tacos, and Scallops Over Truffled Mushroom Risotto. 
All seafood is sustainably sourced and most meals are nut and egg-free. Each kit contains proteins and other ingredients sourced "straight" from the farm, easy-to-follow instructions, and fridge-friendly packaging. Meal plan costs are:
Classic Plan
2 people, 2 recipes per week, $8.99/serving + $7.99 shipping
2 people, 3 recipes per week, $8.99/serving + $5.99 shipping
2 people, 4 recipes per week, $8.99/serving + $5.99 shipping
4 people, 3 recipes per week, $7.49/serving + $5.99 shipping
Veggie Plan
2 people, 3 recipes per week, $8.99/serving + $5.99 shipping
4 people, 3 recipes per week, $6.99/serving + $5.99 shipping
Family Plan
4 people, 2 recipes per week, $7.87/serving + $5.99 shipping
4 people, 3 recipes per week, $7.49/serving + $5.99 shipping
Customers can skip any delivery week and they may cancel their subscription at any time. 
5. Purple Carrot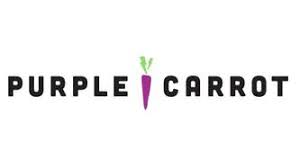 Purple Carrot was founded in 2014 and is one of the meal kit providers fully focused on offering plant based meals for their subscribers. The Boston based company was founded by Andy Levitt, who spent the greater part of his career in the pharmaceutical industry. At the age of 40, after being diagnosed with Crohn's disease, and getting exposed to the world of vegan eating, Andy found his true calling in plant based meals.
Purple Carrot provides 100% plant based meals with the philosophy that when prepared right, plants can do anything meat can do, but better. Meals are chef driven, and developed with ingredients that come pre-portioned, with recipes cards for easy to make recipes, that include a broad variety of seasonal ingredients.
The quality of company's meals, as well as being Boston based, attracted the attention of Boston's most famous athlete, Tom Brady, who, along with Purple Carrot has created his own Purple Carrot meals – the TB12 Performance Plan. TB12 meals are designed to be gluten-free, low soy and high in protein. In addition to the TB12 plan, Purple Carrot offers three subscription options:
Quick & Easy, are meals designed to be cooked in less than 30 minutes for people on the go and short on time. This plan is designed for those who are starting to explore the work of plant based cooking.
High Protein meals are protein packed and built to energize. Plant based diets don't need to be low in protein, and these meals leverage high protein plants in every meal.
Chef's Choice plan is all about expanding one's culinary horizons as they continue their journey into the world of plant-based eating.
All of Purple Carrot's meals cost $12 per serving.
6. The Vegan Garden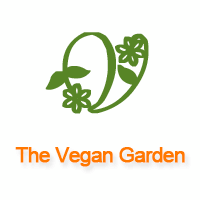 The Vegan Garden is a plant-based, meal delivery service that sells completely prepared dishes and desserts. This California-based company also offers cleanses and smoothies, along with a variety of light breakfast items. TVG meals and drinks are 100% vegan and cruelty-free, and gluten-free options are available. Sample meal items include Chickpea Curry Soup, Mexican Jumping Beans, Mongolian Chik'n, Moroccan Lentils, Quinoa Burrito, and Spaghetti & Meatballs. Smoothies run the gamut from Berry Blast and Blueberry Beet to Cocoa Powder and Green Machine. 
The Vegan Garden offers 11 packages. Examples include:
Skinny Feast Protein Pack: An assortment of 12 protein infused smoothies and 12 higher protein entrees. The cost for this 6-day meal plan is $145.
Slim & Trim: Five vitamin filled 100% natural smoothies, five lunches, five dinners, and five light desserts. The cost for this plan is $210.
Slim Dinners: 14 dinners and 14 low calorie, 100% vegan, desserts. Some items are gluten-free. The cost for this package is $160. 
Superfood Cleanse – Soups and Protein Smoothies: 3-day soup and 100% raw juice cleanse contains nine soups and nine protein infused smoothies. The cost for this plan is $160.
The Pioneer Meal: One full week's worth of vegan readymade meals, in a pre-set menu created by TVG's kitchen specialists. Each day includes breakfast, lunch, dinner and dessert. The cost for this 7-day meal plan is $295.
Meals are shipped using FedEx "ground home delivery," and the cost per package is $19 in California and $29 for the rest of the U.S.
7. Sun Basket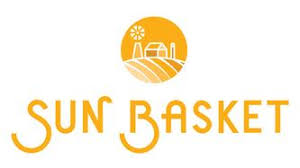 Founded in 2014, Sun Basket is a San Francisco-based meal kit delivery service that provides fresh, seasonal produce that's 99% organic and 100% non-GMO. Featured in Vogue, Inc., WSJ and TechCrunch, Sun Basket also says that the company only uses antibiotic- and hormone-free meats and all seafood is wild-caught and sustainably sourced. Customers have their choice of dietitian-approved meal plans including Chef's Choice, Diabetes-Friendly, Gluten-Free, Lean & Clean, Mediterranean, Paleo, Pescatarian, Quick & Easy, Vegan, and Vegetarian. 
Customers can mix and match from 18 weekly recipes and most are designed to be cooked in just 30 minutes. Each recipe is typically 500-800 calories per serving, with pre–measured ingredients that offer less food waste and easier cleanup. Sample dishes include Mushroom Muffulettas with Olive Tapenade and Kale Chips, Pork Chops with Mostarda Wilted Greens, Roasted Salmon with Pearl Couscous and Date-Apple Salad, Steak with Chimichurri and Harissa-Roasted Sweet Potatoes, and Tokyo Fried Rice with Togarashi, Edamame. 
Sun Basket customers receive three recipes per week for two or four people at $11.99 per serving. A Family Menu is also available and consists of two, three, or four recipes each week for four people at a cost of $10.99 per serving. The shipping cost for all plans is $6.99 per order and the first delivery week is always free.
There is no commitment, so customers can skip a week, double up on a recipe or cancel anytime. Sun Basket also offers a unique "100% mouthwatering or your money back" guarantee.
8. One Potato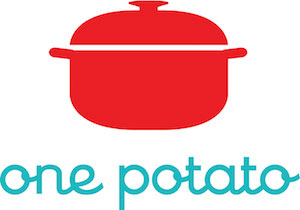 Founded in 2016, One Potato is designed for people seeking fresh, healthy, easy-to-prepare meals for their families. The company, which has been featured in the Las Vegas Review-Journal, Parents, and The Orange County Register, says customers can enjoy customized meals based on family size and how often they would like to cook each week. A 2018 National Parenting Product Awards winner, One Potato also says that once customers choose a plan, recipes, and delivery frequency, they will receive "fresh, organic food," with measured, chopped, and ready-to-prepare ingredients, "packed in a recyclable, insulated box." 
One Potato has meal options for both omnivores and vegetarians. Sample vegetarian meals include Roasted Vegetable Chimichangas, Tofu Tacos, and Vegetable Lo Mein. Sample options for omnivores include Beef Tacos, Braised Chicken Chimichangas, and Turkey Tonkatsu. Five plans are available and include:
Two Potato (two servings per night), two recipes per week, $12.95/serving ($59.79 per week) + $7.99 shipping; three recipes per week, $12.95/serving ($77.70 per week), free shipping.
Three Potato (three servings/night), two recipes/week, $10.13/serving ($68.79/week) + $7.99 shipping; three recipes/week, $10.13/serving ($91.20/week), free shipping. 
Four Potato (four servings/night), two recipes/week, $8.72/serving ($77.79/week) + $7.99 shipping; three/per week, $8.72/serving ($104.70/week), free shipping.
Five Potato (five servings/night), two recipes/week, $7.88/serving ($78.80/week), free shipping; three recipes/week, $7.88/serving ($118.20/week), free shipping.
Six Potato (six servings/night), two recipes/week, $7.32/serving ($87.80/week), free shipping; three recipes/week, $7.32/serving ($131.70/week), free shipping.
Where free shipping is indicated, customers living in Colorado, Idaho, Oregon, Utah, and Washington will pay a $4.99 shipping fee.
9. Veestro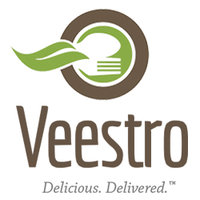 Founded in 2012, Veestro is a unique meal delivery service that uses only 100% plant-based, organic ingredients. The California-based company, which has been featured in Cooking Light, InStyle, Men's Health, and SELF, says it uses only sustainable, preservative-free ingredients, with plenty of gluten-free and kosher options on the menu. Veestro is one of the few meal delivery services that also offers a weight-loss plan and a juice cleanse plan. 
Chef-crafted and fully prepared meals include creations such as Lentil Meatloaf, Mushroom Risotto, Red Curry with Tofu, Soba Noodles with Peanut Sauce, and Thai Chick'n Stew. Juices bear unique names such as Beet Zinger, Beta Blast, Immunity Kick, Kale Punch, and Mighty Greens. Customers choose their meals from four selections including: 
A la Carte, a one-time delivery only option that includes breakfast, entrees, soups, desserts and juices. Complete meals start at $10 and single items are under $7.
Meal Packs, a one-time delivery or subscription option starting at $8/per meal. Packs range from protein and gluten-free to meatless Monday and wedding prep. 
Weight-Loss, a subscription-only selection that includes three-, five-, or seven-day options. Each shipment contains two weeks' worth of meals, shipped every two weeks. Prices start at $8/meal. 
Juice Cleanse, a one-time delivery or subscription selection that has three- and five-day options. The package includes 100% cold pressed juice with no added water or sugar. Prices start at $6/juice. 
Customers can cancel anytime and shipping costs are as follows: Orders under $98 ($35), $99-$198 ($19) and over $199 (free). 
10. Fresh n' Lean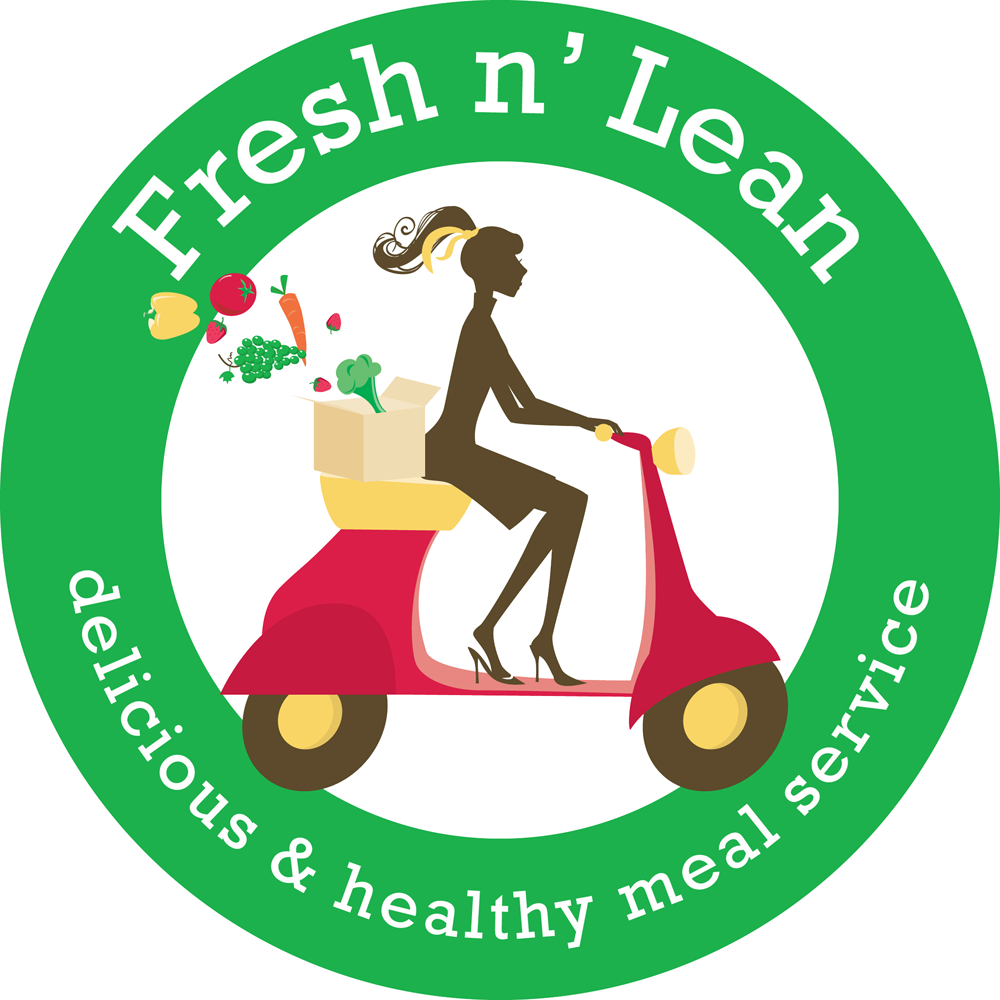 Established in 2010, Fresh n' Lean is a California-based meal delivery service that offers options for diets ranging from Paleo to vegan. All ingredients are organic and proteins are grass-fed, free-range or wild-caught, and antibiotic- and hormone-free. Fresh 'n Lean does not use fillers, preservatives, or frozen or processed ingredients, and produce is always local and in-season. Oils and "salty sauces" are kept to a minimum and soy-, dairy- and gluten-free options are available.
Customers can subscribe to Fresh 'n Lean to receive weekly meals or they may order one-time meals (A La Carte). There is a $105 minimum order for A La Carte orders and prices per entree range from $11.99-$14.49. Sample dishes include Mango Chutney Samosa Rice, Pumpkin Seed Pesto Pasta, Paleo Beef or Salmon, Quinoa and Teriyaki Broccoli, and Roasted Pepper "Aioli" Brown Rice. Plans have two options including Three Meals, Five Days a Week or Three Meals, Seven Days a Week. 
ION Performance Paleo (Low-Carb): Five Days $12.69/meal, $190.35/week; Seven Days $12.69/meal, $266.49/week. 
ION Performance Protein +: Five Days $12.25/meal, $183.75/week; Seven Days $12.25/meal, $257.25/week. 
Low Carb / Low Cal Plant-Based: Five Days $11.33/meal, $169.95/week; Seven Days $11.33/meal $237.93/week. 
Standard Plant Based: Five Days $9.33/meal, $139.95/week; Seven Days, $9.33/meal $195.93/week. 
Shipping is free for all Fresh 'n Lean meal plans and orders are delivered every week in specially designed coolers with ice packs. Containers are microwave and oven-safe and all shipping materials are recyclable. Meals are delivered to the customer's home or office.