Bar Keepers Friend
If you've got a stainless steal set of pans, this is your best cleaning option.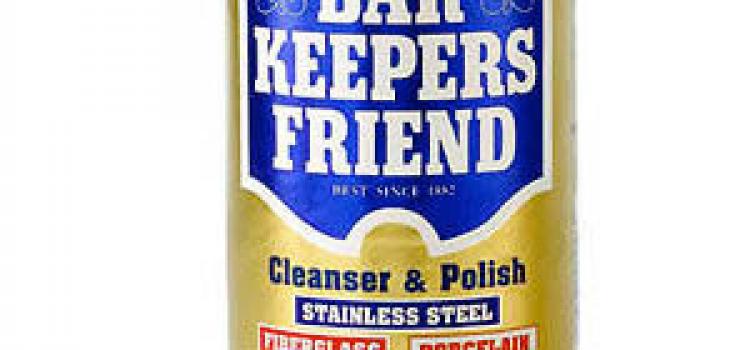 I've had a set of All-Clad pans for about 10 years and have used Bar Keepers friend since day 1. They've kept their shine, polish and finish on the cooking surface like they're brand new.
 
As a bleach-free product, Cleanser & Polish is an ideal stainless steel cleaner and can easily remove rust, tarnish, mineral deposits, and tough stains from most surfaces.
SURFACES: Stainless Steel, Porcelain, Ceramic, Copper Alloys, Fiberglass, Corian, Brass, Bronze, Chrome, Aluminum.
KITCHEN: Sinks, Cookware, Stove cooktops and exteriors, Countertops (non-stone), Backsplashes, Porcelain or Ceramic Dishes, Drained Floors.
BATHROOM: Sinks, Bathtubs, and Showers, Faucets, Toilets, Tile, and Grout.
OUTDOORS: Rust Stains, Plant and Pollution Grime, Vehicles and Boats (test first), Siding, Grills, Tools, Sporting Equipment.