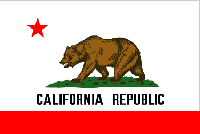 Culinary Employment Trends in California
California Culinary Jobs, Employment and Salary Trends, Job Opportunities; Culinary Schools and Colleges in California 
Overview of Culinary Careers in California
To complement California's ever-growing, exploding wine industry, the state has treated its population and visitors to a culinary adventure unknown anywhere else in the world. The influx of immigrants over the decades and resulting mix of cultures contribute to a rich menu of ethnic selections, not to mention a slightly newer entrée among the genres known as California Cuisine. Marked by use of fresh, local and healthy ingredients and the incorporation of a fusion of other cuisines, California Cuisine is also known for an emphasis on presentation or picture-perfect plates.
Although San Francisco and Los Angeles may come to mind upon the suggestion of "California fine dining", don't ignore San Diego with its emerging Baja cuisine and heavily coveted tacos. And of course, Napa and Sonoma wine countries are almost legendary among foodies throughout the world.
California boasts custody of 16 of the 100 Best Restaurants in America (according to OpenTable) including 3 of the top 10:
St. Francis Winery & Vineyards – Santa Rosa, CA
Acquerello – San Francisco, CA
n/naka – Los Angeles, CA
Because California is America's leading farm state, it's no wonder her food landscape is so expansive, giving restaurateurs and other culinary enthusiasts immediate access to the freshest ingredients. California surpasses even Iowa's farms in dollars earned and workers employed. She is the leading dairy-producing state and a leader in numerous other agricultural commodities.  
With so many opportunities available in California, culinary professionals may enjoy:
an abundant selection of occupations, ranging from work at concerts to bars to the finest restaurants. 
a vast array of culinary styles and cuisines.
opportunities in a field expected to grow by 6.9% over the next year. Over the next ten years, food service management, food service supervision, chef, head cook and restaurant cook jobs are expected to grow more than 10%.
earning an average salary for California cooks that is ranked 13th in the nation.
Not surprisingly, California's culinary scene employs 509,850, the highest number employed in any of the top 10-populated states. The number comprises food service managers, chefs and head cooks, food service supervisors, cooks and line cooks, bakers and bartenders throughout the state's restaurants, bars, hotels and other settings. Many professionals experience variety in their careers by working at different types of cooking jobs at the same time. A chef's day might look like this: morning, private cooking in a client's home; afternoon, teaching classes at a cooking school; and nights, supervising a restaurant kitchen.
Employment and Salary Trends in California
As stated above, California employs 509,850 food workers, according to the Bureau of Labor Statistics (BLS). With so many culinary jobs available, experienced workers are able to make lateral moves among the different positions, as well as progress to management roles after several years in the field.
California chefs, cooks, bartenders and their managers earn an average of $32,416 per year. But as you'd expect, there is quite a bit of variability among job types and employees. 
Food service managers tend to earn the most with an average salary of $50,790 (BLS May 2015 data), which is down from $52,010 a year ago (BLS May 2014 data). California food service managers' salaries rank 32nd among the 50 states, ahead of South Dakota and behind Wyoming. The top 10% of food service managers earn over $80,000, well above the average. Food service managers also have the most wage variability.
Chefs and head chefs earn the next highest average salary of $45,810 which is up from $45,340 a year ago. The top 10% of chefs earn a lot more than the average, at nearly $74,000 per year.
Restaurant cooks' salaries in California rank 13th among the 50 states, ahead of the Virgin Islands and behind North Dakota. Chefs and head cooks' salaries rank much lower nationally at 23rd, ahead of Michigan and behind Oregon. Experienced restaurant cooks, at the top 10% of the pay scale, earn over $35,000 per year.
Generally speaking, California culinary workers, like realtors, can cry out "Location, location, location!" The average annual earnings for the state's food service supervisors, cooks, bakers and bartenders are all above the national average within each of their categories. Chefs, head chefs and food service managers beat the national average for all culinary occupations.
Culinary Job Opportunities and Employers in California
Given the nature of the work, there are not many restaurants in California that employ hundreds of culinary professionals. Instead, most food service locations will employ a relatively small number of chefs, cooks and food service managers. That said, there are a broad range of employers available, which include:
Restaurants and Bars
Hotels, B & Bs and Lodges
Schools
Hospitals
Private companies and individuals looking for private chefs
A relatively new concept to land on the state's food scene is the idea of culinary vacations, offering yet another opportunity for the aspiring chef. California enterprises currently organize more of these retreats than any other state.
Good temporary work for cooks can be found at food and wine festivals, over 7000 of which are thrown all over the country, according to FoodReference.com. Not remarkably, California holds more of these events than any other state—over 700.
The State of California maintains a database of jobs at CalJobs, an extension of the State of California Employment Development Department: www.caljobs.ca.gov. You can search by location types, whether city or statewide. Employers offering numerous food service jobs are school districts, colleges and universities, medical centers, hotels and restaurants.
Culinary Training, Schools and Colleges in California 
Most culinary professionals in California start their career with either extensive on-the-job training or through more formal education. Those going the on-the-job training route will typically start out in very entry-level jobs such as dishwashing, or even through unpaid internships. There is high employee turnover in restaurants, and most will welcome the help, particularly in restaurant-dense cities like San Francisco, Los Angeles and San Diego. While the work is hard and pays little, it does offer a "free" opportunity to learn the business from the ground up.
The other popular entry to a culinary profession is through formal training at one of the state's many culinary arts, baking and pastry or hospitality management schools. Along with its incredible food and restaurant scene, California provides dozens of degree and non-degree granting culinary schools and programs. However, not all schools provide the same culinary education, with cost, programs, graduation rates and more varying by school. A few of the better known California culinary schools include:
The Culinary Institute of America in St. Helena, CA
San Diego Culinary Institute in San Diego, CA
Le Cordon Blue with several locations
Community colleges throughout the state with culinary training programs